Are You Using Videos in Your Business?
Produce Your Own Robust & Intensely Captivating Videos, and also Enhance Conversion Rates Without Hiring Expensive Artists!
HERE ARE SOME OF THE MANY REASONS WHY…
You Need the Sketch Pack Mega Bundle
Get More Conversions!
174% More Conversions!
A study by Retail Touchpoints showed that shoppers who viewed video were 174% more likely to make a purchase.
DIY is less $
Video creation services are expensive ($100+ per minute)… it's simple and much cheaper to DIY. Sketch Pack graphics are compatible with your video creation software. And, with hand drawn art from 5 professional artists your videos are going to look unique and awesome!
Your Videos will look Pro
Professionally hand drawn graphics are going to make your videos look amazing. This bundle includes hand drawn art from five professional illustrators to give you thousands of options. Choose from different styles to give your video that unique look your customers will love. Bottom line; your videos are going to look awesome.
Videos are Robust Media, Captivating, Engaging and Most Importantly Improve Your Conversion Rates!
A high quality whiteboard explainer video will do incredible things for your conversion rates and confirm you as an authority. Smart Online marketers and Firms around the globe use Video because it just works. It is an excellent way to captivate your audience and is a very effective technique when made use of to market your services and products.
Video = Many Promotional Uses; Maximum Exposure and Sales
With this bundle of 1,210 100% Unique hand drawn characters, you're going to have the ability to produce your very own whiteboard story. With video, selling your product and services will certainly be easier than ever!
Whatever your specific niche or audience, with these graphics you'll quickly craft a video to share your company in an enjoyable and also interesting way.
Compatible With Top Video and Graphics Software
Produce your own great videos with these one-of-a-kind hand-drawn graphics. Drag and drop them right into your favorite video or graphics software application and also you'll have a big collection of high-grade art to begin working with. It's just that easy!
Make your videos with popular software like: EasySketchPro, VideoMakerFx, VideoScribe, Explaindio, Adobe Premier, and More! Plus you'll get fully scalable vector files you can open in Adobe illustrator, Adobe Photoshop, or other graphics software.
Sketch Pack Mega Bundle Features:
1,210 High Quality Graphics in .PDF, .PNG, and .SVG formats!

1,210 One-Of-A-Kind Hand Drawn Characters in 11 Poses

Plus stuff to help tie your story together:

-Speech Bubbles

-Thinking Bubbles

-Social Media icons
Download Your Collection Now…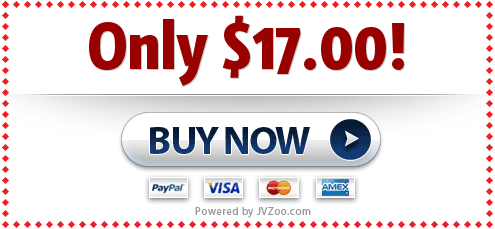 What you'll get…
Download instantly!
Download the Sketch Pack Mega Bundle for unlimited use in your own projects. Available in SVG, PNG,  and PDF formats.
110 Athletic Men and Women Characters
99 Fat Men and Women Characters
110 Skinny Men and Women Characters
55 Business Men and Women Characters
55 Student Characters
55 Construction Worker Characters
55 Homeless Men Characters
88 Policemen Characters
44 Carpenter Characters
44 Commercial Painter Characters
44 Realtor Characters
176 Doctor and Nurse Characters
44 Musician Characters
44 Hairdresser Characters
44 Chef Characters
44 Waiter Characters
22 Casual Men and Women Characters
77 Bubbles, Icons, Symbols, Lines + Shapes